Maybe Jesus was the son of God. Oh, and he was God too. Maybe he did send himself to Earth with the intent of getting himself killed in order to satisfy his own blood lust, and this blood sacrifice of him to him somehow worked to make up for our sins and take the place of the endless animal sacrifices he demanded in the Old Testament.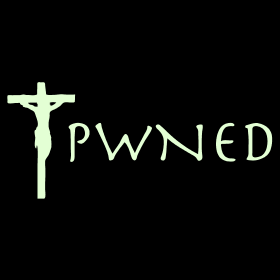 Supposedly Jesus was perfect and sinless, and somehow the murder of someone completely innocent constitutes justice for every horrible thing that every other person would ever do, as long as they believe it. If they don't believe, then they get what they all deserve, from the worst mass murderer to a kid who told one single lie. Unimaginable, unending torment in Hell.
Despite the staggering lack of evidence, it is remotely possible the Christians are right and this was somehow necessary, even if it makes no sense, and maybe it was in some twisted way the best thing that has ever happened. It would require a bloodthirsty and cruel god that I personally can't imagine worshiping.
On the other hand, it's quite possible that the Jesus of the Bible was never a real person. He may have been intentionally made up, or he may have been mistaken for a real person by some of the people who heard or read stories which were never meant to describe a real person.
If he was a real person though, and he was actually crucified, then there's a very good chance that he wasn't supernatural at all and he was simply a human religious teacher who pissed off the authorities and got totally pwned.