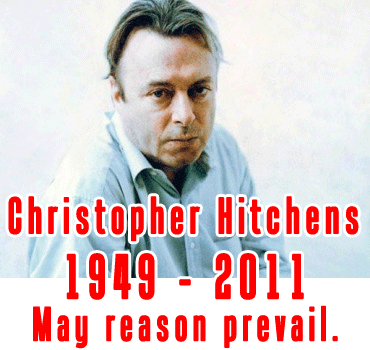 After a lengthy, involved battle against esophageal cancer, cultural critic, opinionated journalist, and ardent advocate of atheism, Christopher Hitchens has died.
Vanity Fair has published a report confirming and mourning his death.
His passing will be felt by many and he shall be missed by even more.
"Death is certain, replacing both the siren-song of Paradise and the dread of Hell. Life on this earth, with all its mystery and beauty and pain, is then to be lived far more intensely: we stumble and get up, we are sad, confident, insecure, feel loneliness and joy and love. There is nothing more; but I want nothing more."
- Christopher Hitchens: 1949-2011.